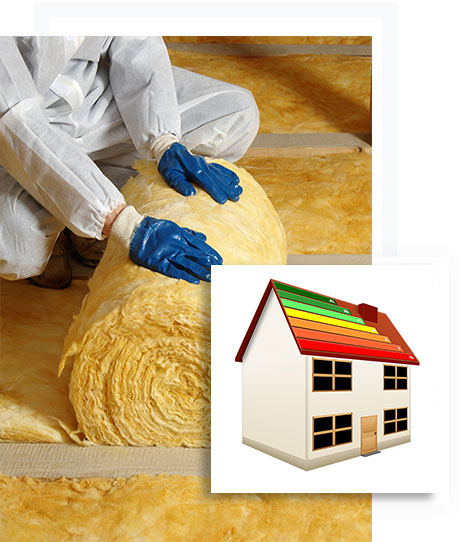 Surrey Home Insulation are leading specialists for home insulation in Surrey. For more than 30 years' we have been renovating, maintaining and insulating domestic properties. We now focus exclusively on supplying and installing home insulation products to make our customers homes warmer and more comfortable, while significantly lowering their energy bills and carbon footprint.
Older properties tend to be less energy efficient and our core services are aimed at helping owners of older homes to make them warmer, more comfortable, and cheaper to heat.  Specialist knowledge gained from over 30 years' of renovating older properties in Surrey, typical built before or around the early 1920's, means that we understand both the construction methods but also the most effect and appropriate ways to install modern insulation materials without damaging the fabric of the building.
While we specialise in older properties, our home insulation services are suitable for properties in Surrey of all ages. Key services we offer include loft insulation, loft boarding, underfloor insulation, and internal wall insulation. We also offer specialist services for the removal and replacement of spray foam loft insulation, a product that has been used extensively but that can be cause extensive damage. Particularly where it has not been applied correctly, resulting ventilation and wet rot issues.
Our aim is to always provide our customers with a friendly, honest service backed up by extensive first-hand knowledge of both properties and the insulation services we offer.  For this reason, we offer a free home visit and quotes with no obligation. If you are unsure about how to best to insulate your home and are looking for a trustworthy insulation company to work with, we would be delighted to hear from you.
Matt was great, nothing was too much trouble, very tidy, you would never know he had been, even left my keys with him, thank you.
Matthew did a great job putting Helibars into the wall to stop further movement, and concealing all traces of the crack with pebble dashing the exterior and grouting the cracks in the bathroom. There has been no movement since. Matthew was very informed about the problem, provided a good quote and delivered a really professional job.
Extremely efficient, polite, clean and tidy. Great respect for our property. Excellent, very pleased overall! Would recommend.